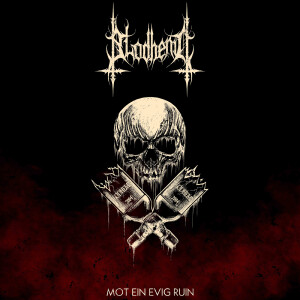 TRACKLIST:
1. Ruin
2. Det Gjekk Ein Faen
3. Døgenikt
4. Østfront
5. Nordhavs Speil
6. Uante Krefter i Fra Nord
7. Dra Te' Helvete
8. Mot Midnatt
Released through Soulseller Records 15.03.2019
All music and lyrics written and performed by Invisus
Exceptions:
Ruin: Female spoken words by Vigdis Meidell
Dra Te' Helvete: Guest vocals by Eyvind Jolm Aardal. Guitar solo by Jørn Ståle Norheim
Mot Midnatt: Bass guitar by Hauk
Recorded at Over Evne Studios (additional recording at Vikarhauen) December 2017 – July 2018
Drums recorded at Conclave and Earshot Studio August 2017
Mixed by Øystein G. Brun at Crosound Studio
Mastered by Christian Indregard
Thanks to: Frode Vegard Andreassen, Øystein G. Brun,
Vigdis Meidell, Laphroaig whisky, Jørn Ståle Norheim,
Henrik Nesse, Nifrost, Djevelkult, Jøran Åsheim,
Xarim (infernal hails),
Hauk, Aanneland, Dan, Christian Indregard, Estella,
Richard Mongstad, Garage Bergen,
Artbeat Drumsticks, Gjengen frå Vikedalen.